WELCOME TO FULL MOON RISING"S WEB SITE
COME IN AND VISIT THERE IS A LOT HERE, TO SEE AND READ, I CAN ONLY HOPE SOMETHING HERE Will TOUCHED AND HELPED SOMEONE.
I was born in Smith co. Mississippi, and here I am in upstate new York loving it.
I live with a wonderful husband and Grandson, and 2 dogs and 2 cats.
Then there's the other guest that sometime come down from the hills like
bears
and big cats
deer lots of deer!!!!!!!!!
I have 4 WONDERFUL CHILDREN, AND 11 WONDERFUL GRANDCHILDREN.
my life is great with some hardships of course but I am completely happy. BUT the road getting here is a story in itself.
I survived drugs, alcohol, and domestic abuse. Now I am battling Hepatitis C virus.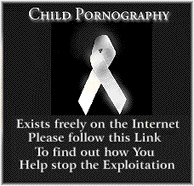 PLEASE SIGN MY GUEST BOOK
View My Guestbook
Sign My Guestbook